Too many commercial developments are built to maximise density for profit rather than designed with the aim of attracting people to live and work there, according to an expert in regeneration and economic development.
Speaking to The Scotsman for a Sustainable Scotland podcast on 'impactful placemaking', Steve Dunlop, board member at Crosswind Developments, said: "There are lots of examples where developments go wrong, where people are a secondary consideration."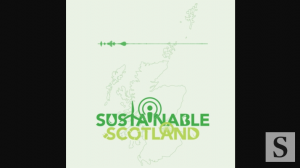 Crosswind Developments, backed by Global Infrastructure Partners, said it is focusing on impactful placemaking in its vision for Elements Edinburgh in the west of the Scottish capital. This regeneration project of a brownfield site would include Scotland's first dedicated Digital Quarter. The 30 hectare site would have affordable housing, commercial development, retail and leisure – with a focus on the natural environment.
Contributing to the Sustainable Scotland podcast, John Watson, chief executive of Crosswind Developments, said: "For me, the test of whether you've created an impact in placemaking is not just about what we see today, but what we will experience tomorrow. Our objective for Crosswind is, and always has been, to build a place that future generations will be proud of.
"Scotland has a long history of creating places we are currently proud of, such as Edinburgh Castle, but many were built generations ago. We want to invest for the future.
"Our placemaking strategy for Elements Edinburgh is based on the positive foundations of creating a great place to live. A place that is good for wellbeing, provides access to green space and benefits the animals and the plants that live there. These are key things that matter."
Therefore, according to Crosswind Developments, impactful placemaking is all about creating sustainable communities that individuals and organisations want to call home, which prioritise people, inspire businesses, and enrich the natural environment.
Watson added: "Our development would send a very clear message to the global investment community that Scotland is open for business, and that the country is willing to get behind bold, ambitious projects."
John Watson is chief executive of Crosswind Developments
Steve Dunlop is a non-executive director of Crosswind Developments
This article first appeared in The Scotsman 23rd February 2023